Not Canon
This article is not canon to the mush and contains references to people and events that do not exist in the current theme.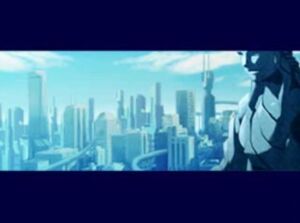 Leader: President Geoffrey Southerland
Population: 110-120 Million
Location: Eastern Seaboard, North America.
Ethnicity: European-American-Native American, Reploids, Navis
Netopia, founded in 2005, is one of the largest and strongest Inner nation-states, and is often hailed as the leader of technological and cultural advancement in the world. Home to European, American and Native American settlers, it is a harmonious blend of several different cultures and ethos. It boasts the largest and one of the strongest military forces in the world - a natural rival to Sharo - and is considered the strong right arm of the Federation in terms of peacekeeping and defensive measures. Netopia's rich surrounding farmlands provide ample agricultural surplus which it trades around the world, and it has a strong industrial and manufacturing base, though it imports a good deal of raw ores and minerals to keep up with demand. Netopia is a primary manufacturer of reploids and mechaniloids, and is responsible for the creation of Giga City. Though a militarized nation, it cherishes the ideals of freedom and justice. Netopia is the launch site of Satellite Leo.
Allies
Enemies
Current Issues
Notable Citizens
Ad blocker interference detected!
Wikia is a free-to-use site that makes money from advertising. We have a modified experience for viewers using ad blockers

Wikia is not accessible if you've made further modifications. Remove the custom ad blocker rule(s) and the page will load as expected.